I'll admit it, I love HGTV! House Hunters, Flip or Flop, Million Dollar Listing, Love It or List It, Property Brothers - You name it, I can get lost in these show's for hours on end and I'm sure I'm not alone. I just can't get enough of the stunning locations, unique homes and amazing renovations!
However, I have to admit, as a Realtor® I can get a little frustrated with some of these programs because they leave so much out. The typical programs usually shows a buyer viewing 1-3 homes, a smooth purchase and possibly a renovation, and within an hour everything is wrapped up in a neat little bow and everyone is over the moon happy. Sorry HGTV, as much as I love your programs, I can tell you this simply is not reality.
In reality, things can happen and the process takes time- financing can fall apart, bad inspections can kill a deal and emotions can sometimes get the better of people - and the paperwork - lots and lots of paperwork! A lot of these things are glossed over for television, and while I get that the show needs to go a certain way to keep folks interested and ratings up, I worry that leaving out these ever important details can give people a false sense of what it's really like to buy or sell a home.
The truth is, when a home is being purchased, it takes time to find the right one - so you may not be ready to buy after only looking at 3 homes! If you are ready to buy the first home you tour, that's wonderful! It just isn't the norm is all I'm saying.
Negotiations can also take time, and I mean that it can sometimes take days or weeks - not an hour - for a buyer and seller to reach a purchase price and timeline that they can both agree to!
Whenever I'm working with a buyer, I always stress the importance of getting a home inspection - you need to know what you are getting into before you sign on the dotted line! However, sometimes a home inspection does just the opposite - it can reveal something that can be a deal breaker for the buyer (a crumbling foundation for example) and if the seller is not willing to fix the issue, or renegotiate the price, the deal could potentially fall apart unless some common ground can be reached.
So what you don't see on the HGTV shows can be the bitter disappointment when a buyer and seller can't reach a deal on a home, the anguish when a buyer loses the chance to buy the home they want because they were out-bid by someone else or when a deal may come apart at the seams because the inspections revealed a major flaw or if there is a lien discovered in the title work. Television also doesn't show you the hours your Realtor® can spend on the phone going back and forth on negotiating a deal, tracking down paperwork from the lender, inspector or title company and the time and care spent on researching homes, pulling comparable properties, evaluating costs and market value, writing an offer and tracking deadlines.
Want to know what a Realtor® really does? Give me a call (419) 344-9435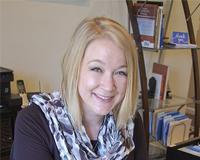 Sheena Rahman is a Northwest Ohio Native, even though she has lived in a few other states, there is just no place like home in Ohio! Her goal is to help you with the process of buying or selling. She ....