What A REALTOR ® Really Does
A lot of people question what a Realtor really does - the answer to this question is NOT at all a short one! Realtor's wear many different hats to serve the needs of our buyers and sellers. I like to compare the home buying or selling process to a snowflake - in a way, they're all the same but in many ways they are all completely different!
The diagram to the right is really just a snap-shot of what your Realtor does behind the scenes of the transactions in order to make sure deadlines are met, paperwork is completed appropriately and funds are dispersed properly to get YOU to the closing table as quickly as possible!
Choosing the right Realtor is a big commitment - It is paramount to ensure that the person you choose to represent you - in what will likely be one of the biggest purchases of your life- is someone you trust to have YOUR best interest at heart. When you work with someone who has good intentions and puts your needs first, you will be much more comfortable and confident during the home buying or selling process.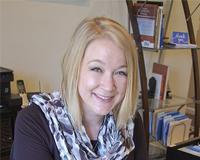 Sheena Rahman is a Northwest Ohio Native, even though she has lived in a few other states, there is just no place like home in Ohio! Her goal is to help you with the process of buying or selling. She ....