Watch What You Say And Where You Say It
Let's face it, technology is everywhere. It's a normal part of our day to day lives and, in most cases, a welcome element in how we get things done. We've got our smart phones, navigation systems built right into our cars, blue tooth thermostats and now we've even got voice recognition technology in our homes courtesy of Alexa, Siri and Dot systems. Nanny cams can watch over our children or our pets and be our eyes and ears when we are away.
Home security systems can also do more now than ever before, including automatically notifying first responders of any potential emergency situations such as break-ins or a fire. Heck, we can even see who's at the front door without ever opening it, or even being home, thanks to the video recording and blue tooth door bells!
So what does this have to do with real estate?
Well, if you are in the market looking to buy a new home, there are a few things you need to keep in mind with all this new technology that is readily available. A seller can easily use this technology to record the moves, and in some cases the conversations, of a potential buyer. It might sound a little creepy, but you've got to keep in mind that this completely possible in the world we live and do business in these days. In some states, homeowners are required to post signage notifying the public of any video or audio recording that takes place in the home but not every state is that up to date; and sadly, we know that not everyone in this world is always upfront and honest. While some recording devices are mounted to the home and easily visible, others are not so easy to spot (like the nanny cams!). Sellers can sometimes use these hidden devices to gather intel on a prospective buyer or to gage their reaction to the property. The legalities of this are yet unknown so better safe than sorry!
So, if you are looking to buy a home, your Realtor® may advise you that of course you are going to have a conversation about your likes and dislikes while you tour the home, you may want to save the talks about making an offer and appropriate pricing away from the property; even having the money talk on the front steps can be risky (remember those blue tooth door bells!). Your Realtor® wants to help you get your new home at the appropriate value so these conversations are best kept private

Ready to start that home search? Give me a call at (419) 344-9435 and lets get you into that dream home!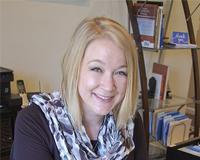 Sheena Rahman is a Northwest Ohio Native, even though she has lived in a few other states, there is just no place like home in Ohio! Her goal is to help you with the process of buying or selling. She ....