The Benefits Of Staging Your Home
Staging is a vital part of the housing market! Believe it or not, Ohio is 2nd for markets offering staged homes only to California. That means people in our northwest Ohio market are savvy buyers and sellers who expect the most equity for their purchase power and the highest return on their investment. So, if you are trying to sell your home you're going to have some competition from sellers who understand the market and what drives prices!
Home staging offers sellers a great way to present their home with a fresh face and appeal to the largest market of buyers. This is not decorating folks! Decorating is your personal taste and lifestyle; while staging is clearing out personal style to make way for buyers to see the potential in your home. Property staging does take some work and can cost some money for necessary repairs or upgrades however, if done correctly the benefits of staging can far exceed the costs.
If you are considering selling your home, give me a call and I'd be more than happy to meet with you to discuss the staging process and plan for your particular home.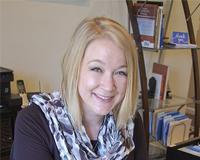 Sheena Rahman is a Northwest Ohio Native, even though she has lived in a few other states, there is just no place like home in Ohio! Her goal is to help you with the process of buying or selling. She ....