Now Offering Property Staging For Sellers
I am now offering Property Staging for Sellers! I've recently obtained my certification as a Professional Property Stager to assist folks in selling their homes faster, smarter and for a higher value!
I've never heard a homeowner say they want to let their home sit on the market for months on end, only getting offers well below the asking price so - if you are trying to sell your home quickly and more efficiently (especially in today's market!); Staging is the
way to go! The trick of Property Staging is for the Stager and homeowner to work together to make the 70/30 rule work in their favor and make their home appeal the LARGEST market possible. It really is the rule of Supply and Demand - if your home is in demand it is worth more so let's work together and make it appealing to as many people as possible!

Property Staging is also a method of eliminating excuses. I will work with you, the homeowner, to eliminate the barriers that could keep a potential buyer from passing up your home as a potential purchase. Buyers only know what they see and not the possibilities so by staging your property we can open their eyes to the potential that your home could be exactly what they are looking for!

Want to know more about the process and benefits of property staging? Give me a call at (419) 344-9435 and lets talk it over!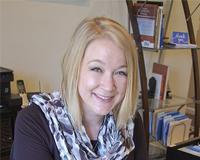 Sheena Rahman is a Northwest Ohio Native, even though she has lived in a few other states, there is just no place like home in Ohio! Her goal is to help you with the process of buying or selling. She ....