Realtors have a fiduciary duty to when it comes to representing their clients in a real estate transaction. What does fiduciary duty really mean?
The definition of fiduciary duty is
"
A legal obligation of one party to act in the best interest of another. The obligated party is typically a fiduciary, that is, someone entrusted with the care of money or property. Also called fiduciary obligation." (as taken from businessdictionary.com)
So, in simple speak, fiduciary duty means that my duty, purpose and obligation is to serve my client- period! As a Realtor, it is my job to serve the best interest of my client - giving them guidance, education and advice to point them in the right direction but leaving the ultimate decision up to them, regardless of my feelings on the matter. You see, being a fiduciary means that I come in last. I am here to serve YOU and help you prevent and avoid as many pitfalls as possible during the transaction and meet your specific needs. Your issues become my issues and we will work together to resolve and overcome them. My client comes first, end of story!
Realtors are also held to a strict Code of Ethics that specifically forbids any exaggeration or misrepresentation and demands strict compliance with fair housing policies and professional practices.
Look for the Realtor symbol and make sure you are comfortable that your agent holds these standards in the highest regard!
Looking for a Realtor? Let's get together and I'd be happy to chat with you about your specific needs - sheenarahman@hotmail.com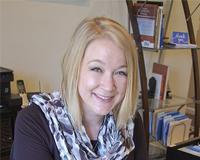 Sheena Rahman is a Northwest Ohio Native, even though she has lived in a few other states, there is just no place like home in Ohio! Her goal is to help you with the process of buying or selling. She ....