Get Pre Approved Before You Start Your Home Search
When you begin your home search, it's likely that you'll start browsing homes online. But, when you are serious and want to start going through them, you will likely have an Agent ask you if you are pre-approved for a loan. Why is that? There are several reasons that you, as a buyer, would want to get pre-approved, and it is always going to be in your best interest to take this step BEFORE you start your home search.
Some buyers find it intimidating to contact the bank and start this process, but I assure you, it is worth the time and it really is not all that complicated or scary! Plus, starting your home search before you get pre-approved is like going to Costco with out your wallet! Waste of time, right?
Read on and you'll understand what I mean....
So, for starters, let me explain what a mortgage pre-approval is. A mortgage pre-approval is a written acknowledgement from a lender, bank, broker or credit union that you, the borrower, can purchase a home up to a certian price. This figure would be based on information you supplied at the time of your credit application with your income, debts, assets, credit and employment history. Ok, so now that we understand what a pre-approval is, let's take a look at WHY your Agent always want you get your pre-approval:

1) A pre-approval letter is stronger than a "pre-qualification" letter- A pre-qualification letter is NOT the same thing as a pre-approval! A pre-qualification letter is typically the lender's educated guess on what you can afford but it is not investigated and verified using your documentation like the pre-approval letter. Because leders investigate your credit worthiness, debts and income prior to issuing a pre-approval, the pre-approval us much more accurate than a pre-qualification.
2) The pre-approval letter will let you know how much house you can buy - When you are searching for
a home, it is vital for you, and your agent, to be very aware of your budget. There is nothing worse for a buyer than to fall head over heels in love with a home only to find out that they can't afford it. Stick to looking at homes in your price range so you can get familiar with what you may be able to afford in the market/area you are looking to buy a home in.

3) Pre-approval makes your offer stronger- If you decide to go after a home that is generating a lot of interest and could potentially have multiple offers pending, sellers generally will lean towards an offer that is supplimented with a pre-approval letter. Submitting your pre-approval letter with your offer gives the seller confidence and lets them know that 1) You are serious about purchasing their home 2) that you, the buyer, can likely get the appropriate financing for their home because you have already provided the necessary documentation to the lender. I have often told buyers, if you submit the exact same offer on a home as someone else, the offer accompanied by a pre-approval letter is stronger because of these reasons and the seller is likely to go with the stronger offer!
4) Pre-approval is a huge time saver- Dealing with the lender and getting a final mortgage approval is a long process and, in some instances, can take several weeks, however if you already have been pre-approved for a home loan, you are well on your way. The pre-approval process also can save you time once your offer has been accepted by the seller. No one wants to fall in love with a home, negotiate the sales price and sign a contract only to find out from their lender that they are not able to purchase that particular home and have to start the process all over again!
5) Getting a Professional in your corner- Most Agent's out there won't work with you until you are pre-approved. If you plan to purchase a home, it is ALWAYS a good idea to use a Buyers Agent and have a professional looking out for your best interest. Agents will be spending countless hours looking up data for the homes you are interested in, communicating with Listing Agents, finding comparables and scheduling private tours of the homes that interest you. An experienced Agent knows that this can be a quick or lengthy process, depending on each buyer's needs, home purchasing power and current market conditions. An experienced Agent won't want to waste your time or theirs until you get a pre-approval and avoid the pit-falls listed above! This is just one of the ways an Agent is looking out for you when they ask for a pre-approval letter!
Already got your pre-approval? Let's get that home search started!
Need a lender to get you pre-approved? I can help with that too!
Give me a call and we can get this moving - (419) 344-9435 - I look forward to hearing from you!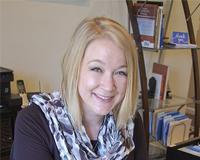 Sheena Rahman is a Northwest Ohio Native, even though she has lived in a few other states, there is just no place like home in Ohio! Her goal is to help you with the process of buying or selling. She ....