Calling All First Time Homebuyers
I LOVE LOVE LOVE working with first time home buyers! What else can I really say?! I simply do love working with first time home buyers. Nothing is more rewarding for me than to help a person or couple experience that thrill and satisfaction of getting to the closing table on their very first home. Is being a homeowner on your list of resolutions for 2018? Let's sit down and chat about your wants and needs for your first home and how we can forge those into a reality this year!
Even if you're not ready to take that leap today, but you plan to purchase a home in the future, give me a call and we can work out a game plan to meet your needs! Dipping your toes in the pool can be a bit intimidating and I completely understand why so I can be you sounding board and we can discuss whatever hurdles you feel may be standing in your way and with my knowledge of the real estate transaction and contacts in this field, I can put you in touch with several resources who can help us to make your dream of home ownership a reality. I'd love to hear from you!!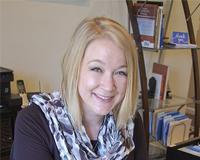 Sheena Rahman is a Northwest Ohio Native, even though she has lived in a few other states, there is just no place like home in Ohio! Her goal is to help you with the process of buying or selling. She ....