Ask These Questions Before You Buy
In reality, every home needs maintenance and most homes need work of some sort right?
Many of these questions could be answered by your Realtor®, the homeowner or an inspector while others are simply overlooked during the emotional, and sometimes fast-paced experience of buying a home. Make sure you know the answers to the following questions so you have a better idea of what you are getting into!
1) "How old is the roof?"
Knowing the age of the roof can give you a better idea of when to expect that it might need repairs or replacement. While these timelines may differ depending on the type of roof you have (asphalt shingles, metal, wood shake or concrete tile), you will want an idea of how long that current roof has been in use and if it consists of asphalt shingles, how many layers may be on there! Replacing a roof can be a pricey undertaking so you will defiantly want to know when you need to start saving for this expense.
2) "Has there ever been a pest infestation?"
The homeowner of course should tell you this (if he or she has knowledge of it) prior to the sale, however, some folks are not always forthcoming and in other situations the homeowner may not be available to answer this question (hello foreclosures!). Even if the pests are gone (ie: an exterminator was called in), the evidence of their presence and the damage they can do will often linger. The cost of a pest inspection could be minimal compared to the cost of repairs down the road (think wood framing or floor joists, siding and so on).
3) "What are the monthly utility bills?"

If the home you want to purchase is at the top of your budget, this is all the more important. Once you make that mortgage payment, you still have to heat it, cool it, and keep the lights on and water running! Don't forget other expenses that may vary depending on your location - like garbage pick up, sewer bills, internet costs and the like. Some of these costs can vary largely depending on the size and location of the home as well as peak seasons for usage. If you are not able to get this information from the homeowners, you can oftentimes call the utility companies and give them the address of the home in question to at least get an average. If the monthly utility bills will strain your lifestyle, you may want to re-evaluate your options.
4) "Have there been any issues with leaking water, water damage or broken pipes?"
This again should be disclosed by the homeowner at the time of the sale but in the case where the homeowner may be unscrupulous or unavailable, a good inspector can help you spot the signs of water damage in the home as well as let you know if the current pipes are well insulated. The bitter cold in our area can often cause pipes to freeze and burst causing a huge expense in damage and repairs. Water damage can also lead to other problems down the road - like mold (ewww!) so you want to make sure you are aware of this possibility because like so many other repairs, mold remediation and removal can get expensive!
5) "How about insulation?"

Having a well insulated home can be a big bonus (especially in our area) when those extremely hot and cold months hit (see #3 above). Energy costs may vary during peak months if you are losing hot or cold air in a home that is lacking the proper amount of insulation. If the homeowner does not know how much insulation the home has or if you are not sure how to check this your self - there's an inspection for that too!
6) "How big and how old is the hot water heater?"
I don't know about you, but I'm not a fan of cold showers! So if you like your showers or bubble baths on the warmer side, you'll want to make sure the current hot water heater can accommodate the size of your household. The best way to know this is to look on like or call a water tank manufacturer and see what size is recommended for the number of members who will be living in the home. The age of the hot water heater is important as well, they don't last forever so knowing the age and size will help you better determine when or if it is time to replace it or upgrade to a larger capacity heater.
7) "How big is the garage?"
This one might sound a little silly as it probably doesn't take an inspector to figure this out but this one c an sometimes be overlooked while you are dealing with all the other things that need your (and your Realtor's ® attention) when you are in the process of purchasing a home. Thankfully this one is not super complicated and can be addressed with a good ole tape measure! Older homes especially tend to have smaller garage spaces, it seems that our cars, along with our homes, have had a tendency to get bigger as the years go on. It would be such a bummer to pull up to your new home, ready to move in, just to discover you now have to leave your prized SUV or extended cab truck out in the driveway!
8) "Are there any maintenance or waranty records?"
These are just plain good to have. Not all homeowners will be able to provide these but it never hurts to ask!
9) "When was the last time the septic tank was pumped?"
Septic systems can require pumping more or less often depending on the tank size and the number of people in the household. Knowing the size and when it was last pumped out can give you a better idea of when it might be time to schedule this maintenance again.
10) "Has the sewer ever backed up?"
Again, this should be disclosed at the time of the sale, but for reasons stated above (see items #2 and #4 above) you may want to have a professional take a look at this. Sewer lines can easily be obstructed or clogged by roots and vines as they grow. Depending on the location of the home, this may or may not be a big concern (wooded lots for example); sewer back ups can be a big expensive mess so why not ask this question ahead of time!
Your Realtor ® can be instrumental in helping you track down any available information so don't be afraid to ask! Ready to start looking at homes and ask these very important questions? Give me a call at (419) 344-9435 and lets get started!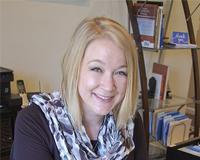 Sheena Rahman is a Northwest Ohio Native, even though she has lived in a few other states, there is just no place like home in Ohio! Her goal is to help you with the process of buying or selling. She ....