10 Steps To Buying Your First Home
So you've decided it's time - time build that American dream and have a house - no - a HOME - a space that is yours to live and grow in! This is a huge step and can come with some stress so use this guide to be educated and prepared for what lies ahead and make that leap as painlessly as possible!

Viewing and touring homes can be one of the most exciting aspects of beginning your home search - but first things first! Before you hop online and are overwhelmed by the market, sit down and do some good ole fashioned brain storming! It is extremely important for you to identify your wants versus your needs and what you can reasonable afford :
What type of property are you looking for? (condo, single family home, townhouse)

What are your "must haves"? (garage, basement, number of bedrooms/bathrooms)

What are your "would like to haves"? (pool, fenced yard, fireplace, storage)

What neighborhood would you like to be in? (the country, the city, the suburbs, close to work or loved ones?)

2) Find a Realtor®
A Realtor® is going to be your go to person, and hopefully your new best friend throughout this process. Talk to your Realtor®! Share with him or her what you've determined from step number one so that they know exactly what your are looking for and where. A great Realtor® can also give you resources (lenders, inspectors, title companies and home searches) that can really give you a leg up in your home search and home buying process as well as tracking timelines and keeping others on track so you can close on your new home as quickly as possible. Your Realtor® will be your "go to" person throughout this process - choose wisely!
3) Find a Lender

Once you've found your Realtor® you can ask him or her to give you a list of lenders. Even if you have a lender in mind already, it never hurts to explore your options - don't be afraid to shop around!
4) Pick Your Loan
Once you've picked your lender and he or she has a clear picture of your credit standing, they can work with you to determine what loan would be most beneficial for your based on your credit history, debt and income. A good lender will talk with you and explain the different types of financing available so you can make an informed decision about what type of loan may be best for you. Your lender will need some paperwork confirming your financials (proof of income and employment status) and then if all goes well, you can get a pre-approval letter for the loan you and your lender have selected.
Contact me if you'd like a copy of my First Time Home Buyers Checklist and I can email this to you - sheenarahman@hotmail.com
Now the fun part - Let's go shopping!!!!!
5) Viewing Homes

Now that you haveRealtor® who knows what your are looking for, what areas and features you find desirable, as well as your budget and the type of loan you are using - it's time to start looking at homes! Your Realtor® will send you listings of anything on the market that meets your criteria, as well alerts anytime something new in your search criteria hits the market. He or She can also alert you to any upcoming open houses and schedule private home tours for you.
6) Find the Right One-Make an Offer
Once you find the home you want to buy, you'll work with your Realtor® to put together an offer that reflects the price you are willing to pay for the home, as well as the desired closing date, inspection periods and any other contingencies or conditions that may apply (like earnest money, financing, seller concessions and/or repairs).
7) Negotiation
Now that you've made an offer, the process of waiting and possibly negotiating begins. Making an offer can be emotional as you wait to hear if the offer was accept, rejected or countered. Often times, sellers accept the best offer they receive or they may pick an offer and make a counteroffer. If the seller makes a counter offer to your initial offer, your Realtor® will be stepping in to work with you and the seller's agent to see if a deal can be reached. This can sometimes calls for each side of the transaction to bend a little - depending on the terms. Talk to your Realtor® about what may or may not be negotiable.
8) Inspection

Once an offer has been accepted and the property is under contract, you will most likely want to get the property inspected. Not all buyers choose to do a home inspection, however as a Realtor® I highly recommend it - know what you are getting into before you start making mortgage payments (lower your risks of costly repairs in the future)! There are also several different types of inspections you can choose to do to make sure your potential new home is in as good of shape as you expected (or not!). You should ALWAYS hire a licensed professional for any inspections you choose as you (the buyer) are the one covering the cost of the inspection(s). If any major issues with the home are discovered during the home inspection process, your Realtor® can help you to negotiate repairs for this or potentially other solutions to meet your needs. In many cases, the home inspection is what helps the buyer to determine for certain if they want to pursue a particular home.
There are additional inspections that may be required by your lender, depending on your chosen financing (like a VA, USDA or FHA loan). You should talk to your lender and Realtor® about these as well.
9) Appraisal
Once you've completed steps 1-8, your lender will need to do an appraisalto ensure that the property value is equivalent to the mortgage or fund
s borrowed. If the home appraises at or above the purchase price reflected on the purchase agreement then the bank can fund the loan and move towards the closing. If the home appraises for below the desired value, your Realtor® will be stepping in again to work with the sellers agent and the lender to see if the issues can be resolved.
10) Closing - The Day You've Been Waiting For!!

The final stage of the home-buying process is the closing (or settlement). The closing is when you will sign and finalize your loan paperwork, as well as your insurance documents and final ownership of the property. Depending on the terms of your purchase agreement, you may also be getting the keys to the home on that day as well (your Realtor® will have worked out this detail with you ahead of time and will likely depend on if the seller still lives in the home you purchased).
BOOM! You're a HOMEOWNER! Time to celebrate!
Want to buy that new home and have a GREAT reason to celebrate? Give me a call and let's get started! (419) 344-9435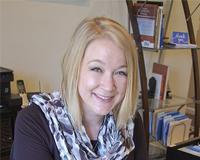 Sheena Rahman is a Northwest Ohio Native, even though she has lived in a few other states, there is just no place like home in Ohio! Her goal is to help you with the process of buying or selling. She ....